Versatile Glass Mosaic Bathroom Tiles from MDC Mosaics and Tiles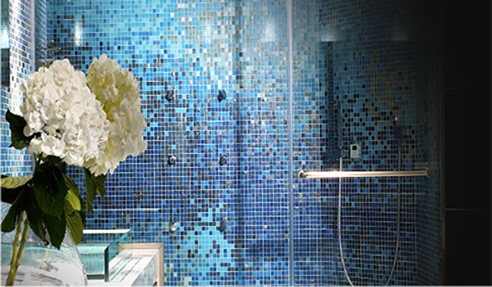 MDC Mosaics and Tiles boasts a fantastic selection of versatile glass mosaic bathroom tiles for both commercial and domestic applications. The Australian-owned and operated company is distinguished as an industry leader within the building and design industries. Dedicated to gold-standard quality, MDC Mosaics and Tiles have been productive in the curation and distribution of globally renowned tile brands since the early 1990s.
Versatile Glass Mosaic Bathroom Tiles
The product development team at MDC Mosaics and Tiles has built a refined tile catalogue, enlisting elite tilemakers from around the world. MDC Mosaics and Tiles has gained their trust, anchored on more than 40 years' worth of expertise shared between the proprietors and tile specialists.
The MDC catalogue was built upon high-quality mosaic tiles for swimming pool applications. Through the years, MDC Mosaics and Tiles successfully branched out their trade to wall and floor tiles for kitchens and bathrooms. For the latter, homeowners and design professionals can choose from leading tile manufacturers, including:
1. Bisazza - Proudly Italian, Bisazza is famous around the world for producing the ultimate glass mosaic tiles. The tile selection includes a stunning range of designs, colours and textures. Blue and green tones are aplenty, making them a sought-after asset in swimming pools. Their sheer elegance also complements kitchen splashbacks and bathroom feature walls. Bisazza tiles are designed with a cutting-edge hot melt backing system, which ensures the longevity of application even in moist environments. Among the top sellers from Bisazza is Sydney in the mid-blue colour mix, a classic choice. Bisazza is available in the tile size of 20 x 20mm.