First Maeda Spider Crane on Australian Shores with Preston Hire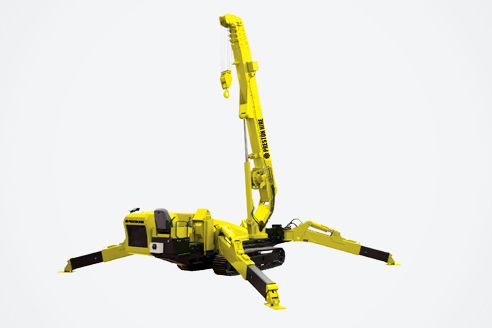 Specialised Equipment Hire Solutions company Preston Hire is the first company in Australia to purchase the largest spider crane ever manufactured by Maeda (Maeda MC-815) into the Preston Hire SUPERCRANE™ family of cranes.
The new Preston Hire SUPERCRANE™ 815 spider crawler crane is suited for glass and curtain wall installations, machinery moving, building maintenance and glass/curtain wall installations.
"We are very excited to be first in Australia to offer this new model and we trust it will be received well," said Preston Hire Managing Director, Markus Preston.
"We strive to always abide by our customers and offer the best specialised solutions for the job, and we are no stranger to Maeda spider cranes as we have invested in many of these cranes over time."
The SUPERCRANE™ 815 is expected to be one of the most popular models in the European market, which should be excepted to transcend in the Australasian/Oceania market. Which will create major steps for design, technology and capabilities in the industry.