Crane Hire for the Telecommunications Sector from Preston Hire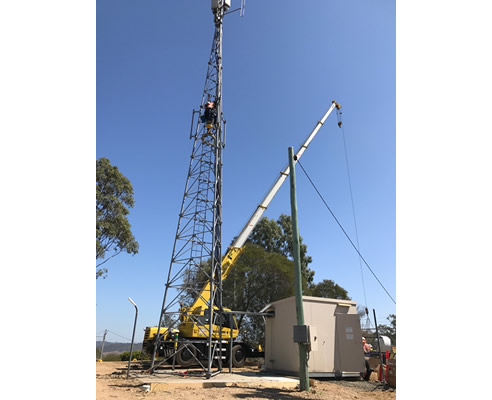 PRESTON HIRE - SERVICING THE TELECOMMUNICATIONS SECTOR
Preston Hire is proud of the level of flexibility we offer and the diversity of industries that our products allow us to service.
In the past year, Preston Hire recognised the demand within the Telecommunications sector and began research & development to better service this industry and ensure our products were suitable for their needs.
Now working closely with a number of telco contractors, we have been busy installing new poles and performing maintenance on existing structures. The range of models within our SuperCrane and SuperElevate product portfolios gives us the capability to service installations up to 64m. Combined with our national footprint and our friendly and highly skilled team, the Preston Hire offering is appealing to many industries beyond construction and civil works and we are delighted to welcome a number of new customers to our business.
Preston Hire Mobile Crane Hire crane hire is increasingly needed at more than one site. Many of our telco clients require a crane at multiple sites within a short period of time. The Preston Hire mobile crane is the perfect solution.