Transparent Roller Shutters for Arcades from ATDC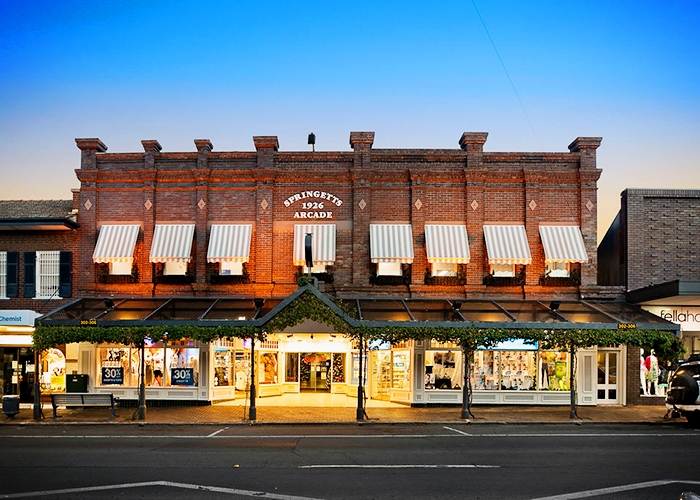 ATDC is proud to have participated in the recent upgrade at Springetts Arcade, a landmark historical commercial building in Bowral in the NSW Southern Highlands. Springetts Arcade is an institution in Bowral having opened in 1972 and is still in the hands of the original owners, the Springett Family. ATDC were engaged by Mark Springett, the current proprietor, to design, supply and install its market leading transparent roller shutters to all tenancies throughout the ground floor in the property's recent upgrade.
These roller shutters are attractive, elegant, and capable of spanning an aperture of 5.5m wide x 4m high. The translucent feature allows shoppers and passers by full view of the merchandise on display in the retail tenancies when these stores are locked and closed. And they help give a warmth and cosmopolitan feel to the entire property which few other commercial closures can achieve.
For further information on ATDC's transparent roller shutters visit their website at www.trellisdoors.com.au or contact ATDC toll free from anywhere in Australia.