Coloured Shower & Bath Splashbacks from Innovative Splashbacks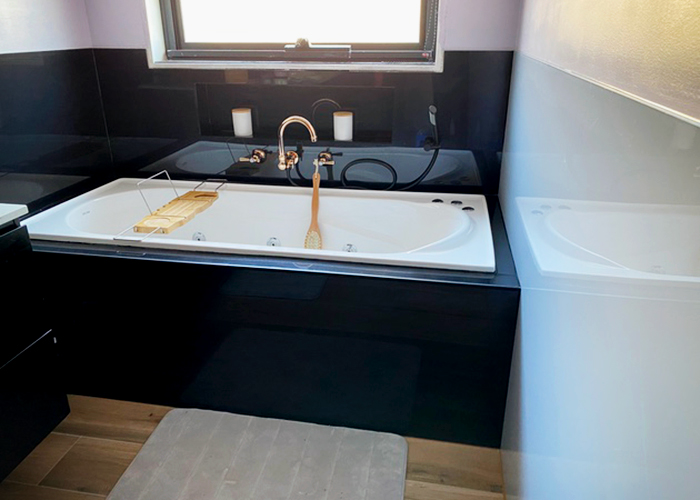 Acrylic splashbacks for bathrooms from Innovative Splashbacks are only gaining in popularity. They are ideal for the creation of beautiful shower walls plus bathtub and vanity splashbacks. Innovative Splashbacks provides exceptional splashbacks that can be painted or printed in your choice of colour or imagery. The reason they are so desirable is their modern, readily, and seamless installation free from tiles or grout. Added to this, with no porous areas to trap mould, they are oh-so-easy to clean!
Innovative Splashbacks are proud of their high-quality panel solutions with the visual appeal of glass but with the durability of acrylic. Your shower wall or bath splashback will not fade due to exposure to UV rays nor scratch or scuff easily due to use plus cleaning over time. This is due to the fact your chosen colour or high-resolution image is safely applied to the reverse of the acrylic and is effectively out of reach. Acrylic is also tougher and more vestalite - easier to customise, cut, and shape - when compared to glass.
For more information regarding coloured shower and bath splashbacks from Innovative Splashbacks, visit www.innovativesplashbacks.com.au.