Splashbacks for Aged Care Facilities from Innovative Splashbacks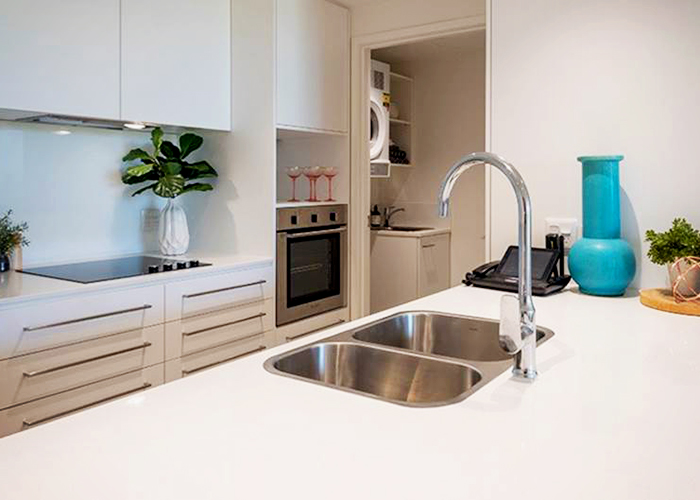 Innovative Splashbacks were recently specified by the architects behind these Stocklands kitchens. Renowned throughout Australia for their excellent multi-residential retirement living villages, Stocklands opted for custom coloured splashbacks of equal quality. In this case, Innovative Splashbacks provided seamless splashbacks featuring select modern Dulux paint colours.
Painted splashbacks from Innovative Splashbacks are excellent for property owners seeking a customisable, modern, easy to install, and durable kitchen, bathroom, or wet area wall. As your preferred paint colour is applied to the back of a high-quality acrylic panel, you are guaranteed your design will stand the test of time. This is due to the UV resistance of acrylic to prevent fading plus its similar ability to withstand prolonged use and cleaning.
Innovative Splashbacks provide prefinished acrylic splashbacks - painted or printed - cut-to-size for easy, seamless installation. For more information regarding splashbacks for aged care facilities, visit www.innovativesplashbacks.com.au today.