Colour Commercial Exterior Cladding from Sapphire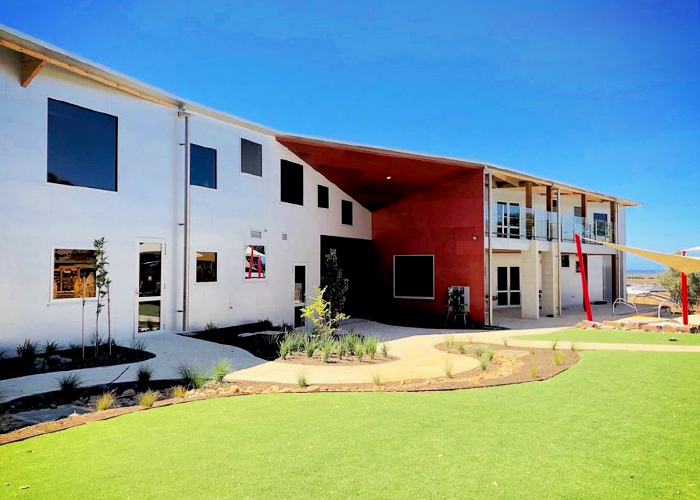 Your experts in bespoke aluminium solutions, Sapphire were proud to have been specified for the Lisieux Catholic Primary School's striking exterior facade. Architects NOW Architecture required a bold zinc sheet-like alternative that could be overlaid and fixed to the steel structure beneath. Sapphire's solid aluminium sheet in Matt Tabasco Anodised AA25 provided the ideal look in a vibrant red colour. The Lisieux Catholic Primary School is located in Torquay, Victoria, and the project was successfully completed in February 2019.
Sapphire commercial exterior cladding is popular for its high-quality, flexibility, and wide range solutions to choose from. The Sydney additionally offers comprehensive anodising services in numerous colours and finishes. For more information regarding colourful exterior cladding for your next residential or commercial project, get in touch with Sapphire's team of experts today. Visit www.sapphirealuminium.com.au.