Bespoke Coloured Glass & Concrete Surfaces by Schneppa Glass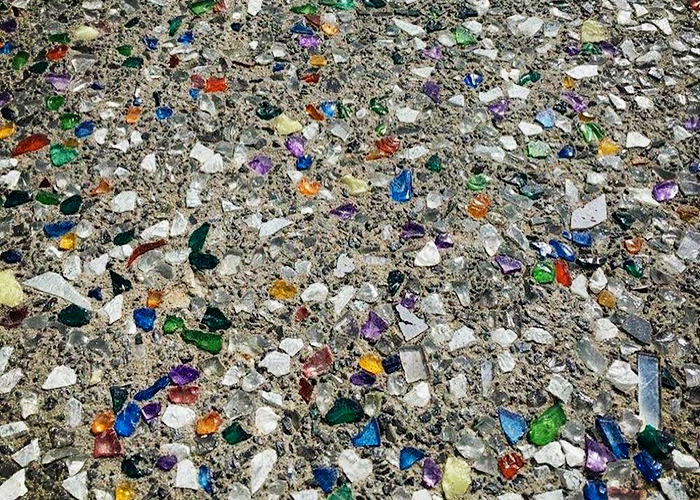 Looking for an eye-catching architectural accent for your residential or commercial landscape? Industry experts, Schneppa Glass offers bespoke coloured glass that can add exceptional depth and a unique decorative element to concrete services. From recycled coloured and mirrored glass to glow in the dark stones, Schneppa Glass assures its clients that their premium products will look marvellous in any polished concrete surface and is perfect for exposed aggregate concrete areas.
Check out this decorative walkway. To spruce up the dull and monotonous aesthetic of traditional concrete, the homeowners partnered with Schneppa Glass and chose a selection of bespoke coloured glass for use in their concrete driveway. The mixture of colours chosen have created a unique and signature look that is a treat to the eyes without loss of form or function. A scattering of Polyglow Neon Green glow stones was also added to create a captivating, ambient glow at night.
Get in touch with Schneppa Glass to learn more about their bespoke coloured glass and concrete surfaces. Visit www.schnepparecycledcrushedglass.com.au today.