Compliant Commercial Expanding Security Doors from ATDC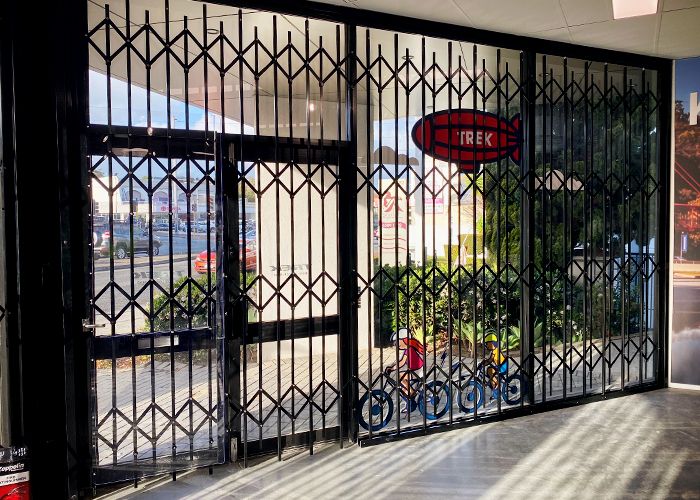 ATDC's S06 heavy-duty steel commercial expanding security doors are the only door of their type that can comply with the Australian Standard for security, AS 5039 - namely the pull, dynamic impact, and anti-jemmy test. With its full surround frame, triple-contact locking mechanism, and heavy-duty mesh infill, this door provides that extra level of deterrent that is sought after where security of one's business premises is a priority. Not least, they fold sideways, completely out of sight when unlocked and opened during trading hours so as not to block the visual display of any merchandise.
Recently installed for Trek Bicycles at their new storefront in Claremont, near Perth in Western Australia, this door also has an emergency egress facility for keyless exit where required. For further information visit ATDC's website at www.trellisdoors.com.au.