Explosion Vent Roof Hatches - RHTX by Gorter Hatches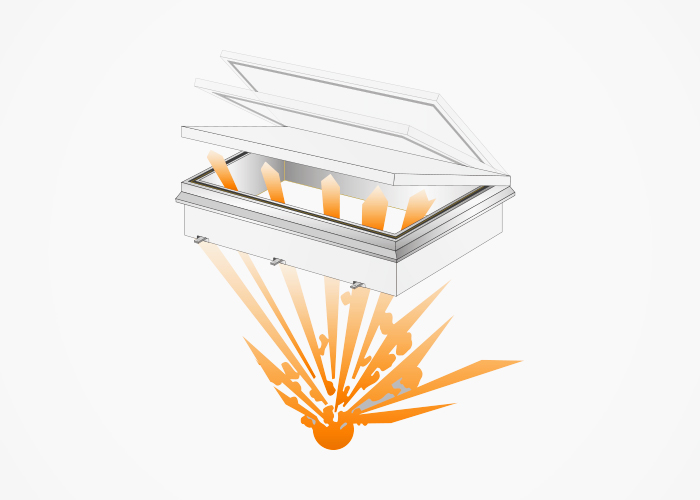 Gorter Hatches' RHTX explosion vents, also known as explosion hatches, are a special type of roof hatch with an Explosion Release Control (ERC). They are purpose-designed to unlock automatically in the event of unexpected or sudden pressure build-up.
In the event of an explosion, Gorter's explosion vents function as an emergency escape or exhaust. These specialised hatches can be installed on any flat roof and at any pitch, as long as the cover is not obstructed within the vent or from outside. They also feature a fully thermally broken cover and curbs, offering a high insulation value that minimises condensation plus leads to increased energy-savings.
Gorter Hatches RHTX roof hatches are available in standard and special sizes to suit individual applications. Not least, they are both burglar- and sound-proof, made of high-quality aluminium that is three times lighter than steel, just as strong, but also corrosion-resistant. All roof hatches from Gorter are Codemark certified and are offered with a 10-year warranty plus fast delivery. To learn more about RHTX explosion vents and roof hatches from Gorter Hatches, head over to www.gortergroup.com/au today.