Waterproofing Membrane Testing with International Leak Detection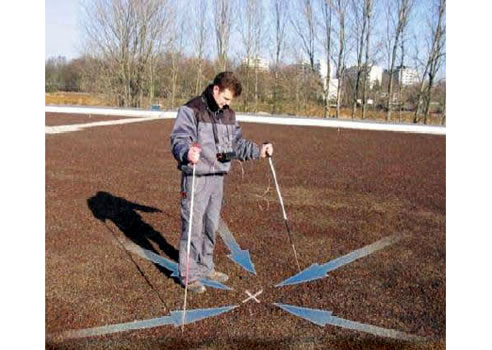 EFVM testing requires that the membrane being tested is laid on a conductive and earthed substrate. Reinforced concrete buildings and structures are earthed through the reinforcing steel and thus are easily tested.
Modern lightweight construction materials which are non-conductive, such as plywood and fibre-cement sheets, require ILD Vector Grid installed on the substrate prior to the membrane being placed. Should the roof system include insulation (Thermal or Acoustic) the Vector Grid is placed directly beneath the membrane to allow ILD to undertake an EFVM test.