Tubular Daylighting Devices Use No Electricity from Solatube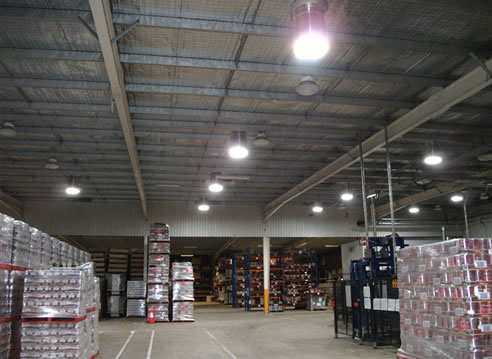 Energy efficiency is at the forefront of
discussion and policy in today's climate.
Similarly, Solatube Tubular Daylighting Devices (TDD's) are right at the forefront in the daylighting of buildings. With almost a quarter of all carbon emissions coming from buildings and the occupants, it is now mandatory when selling or leasing a building, to disclose the energy efficient levels in commercial office buildings covering more than 2,000 square metres.
The Solatube Daylighting System, winner of an Australian Design Award, uses no electricity and delivers daylight, where previously only electric light has been delivered. It also has excellent fenestration design that can dramatically improve overall energy performance of the building. This is achieved through minimising heat gain, and heat loss, by allowing lights to be turned off during the day.
The Solatube Tubular Daylighting System is acknowledged worldwide as a major contributor to smart grid technology in its delivery of controllable, measurable and consistent light performance. Through the advanced optics in the dome it allows for a more consistent light level in maximising low level light during early morning, late afternoon, and during winter when the sun is lower in the sky, whilst optimising high level light to reduce both glare and heat gain.
"In an office building that uses daylighting, energy use will be significantly reduced during peak daylight demand times. Also, the cost of cooling an electrically lit space will be substantially reduced with Solatube TDD's. In reality with a good overall daylighting design up to 85% of lighting energy costs can be eliminated" said Mark Peall General Manager Solatube Australia.
Solatube is the global leader in tubular daylighting devices, delivering CO2 savings and carries the Energy Star rating.
"This is a product that delivers creditable benefits, and will make a quantifiable contribution to the overall efficient functioning of a building in the delivery of daylighting, that will prove attractive to both owners and tenants alike. It is possible to daylight multiple floors of a building given the Solatube range of sizes and configurations available" added Mark Peall.
Telephone 13 16 19
www.solatube.com.au