Sealer Rates Card from Dry-Treat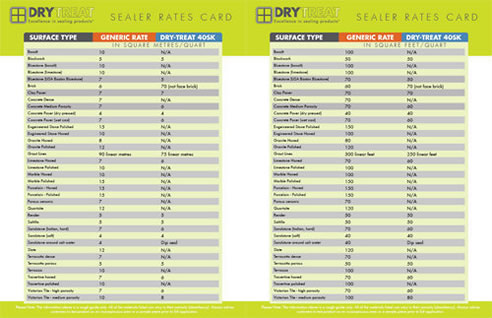 Dealer Info: Rates Card
How much sealer do i need to seal 1000 sq feet of travertine?
When you get asked that question, sometimes you or your colleague won't know the answer off by heart. The charts above will help you with these kind of enquiries! Print it out and stick it in your store for easy access.
The Sealer Rates Card now has 2 pages, one showing square feet/quart and the other showing square metres/quart.
For a printable version click here.
STAIN-PROOF by Dry-Treat Profile
1800 786 617 (Toll Free) or (03) 9338 9851
30-32 Assembly Drive, Tullamarine, Vic, 3043