Non Acoustic Smart Clip from Network Building Supplies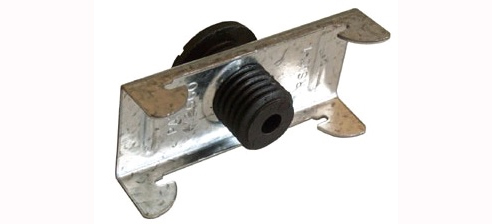 Network Building Supplies, supply on behalf of Resilient Sound and Isolations, The Smart Clip. The Smart Clip can be used for ceilings, or walls and can be attached to Steel, Timber, or Concrete wall or ceiling systems.
The clip has up to 25mm of adjustment available, allowing you to level a wall or ceiling. The Smart Clip will cover up any imperfections that may have occurred in the base build.