Decorative Interior Ceiling System Design Ideas with CHAD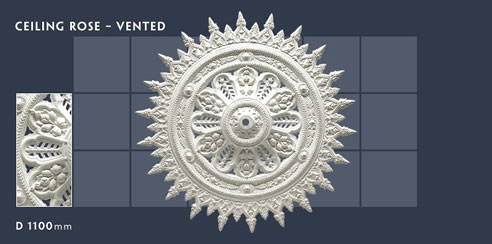 Ceiling details of a room like cornices, roses and ceiling panels are underrated features that most people take for granted. In actuality, they add the important finishing touches to any residential or commercial space.
CHAD manufacture plaster products that can help you achieve your preferred ceiling design with comfort and ease. Their decorative interior systems bring added aesthetic value to classically styled interiors.
If you're looking for inspiration, you've come to the right place. Here are 4 design ideas using CHAD products that will make any space look its best:
1. Tired of having the standard and boring square door opening? It's about time you consider converting them to arched doorways. The romantic look of arched door openings will make any space feel grand. Achieve a perfect finish arched doorway by using CHAD Plaster's plasterboards. They have a smooth finish and comes in different styles with different functionalities.
2. Domes are usually made for bigger structures. For business owners, consider ceiling domes for your building establishments. Domes are a great choice if you want to feature a specific design on your ceiling. Alternatively, specifiers can opt for transparent domes that accommodate natural light to provide a relaxed ambience. CHAD's metal battens are highly recommended accessories for your transparent dome's framework to attain higher aesthetic value. Durable metal battens provide stable and robust support for any material you wish to work with.

03 9544 8899
Warehouse: 1366 North Rd, Oakleigh South, Vic, 3167, Showroom: Crn North & Warrigal Rds, Oakleigh, Vic, 3166