5 Ways to Use Buzon Pedestals from Pasco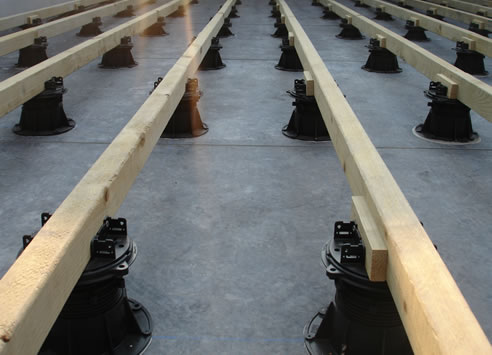 Height-adjustable Buzon pedestals have taken the building and construction industry by storm. For 29 years, Buzon pedestals have continuously provided an ingenious solution for external and internal raised floor applications.
Ideal for residential, commercial, and institutional applications, the DPH series of Buzon screwjack pedestals come in adjustable sizes between 17 mm to 1070 mm. Buzon pedestals are capable of supporting a load capacity weight of up to 1,000 kg.
Buzon pedestals are made with 80% recycled propylene, accounting for longevity and resistance to UV rays, water, and chemicals. They have a patented built-in locking mechanism and slope correcting device that provides a sturdy floor level finish. Buzon screwjack pedestals facilitate a positive drainage mechanism and remove unsightly grout lines with interchangeable spacer tabs, creating gaps ranging 2 mm, 3 mm, 4.5 mm, 6 mm, or 10 mm between pavers.
Pasco Construction Solutions proudly supplies the award-winning, versatile and highly functional Buzon Screwjack Pedestals to the Australian market. Used worldwide in various raised floor applications.