Preston Hire Proud Supporter of Team 18 In 2017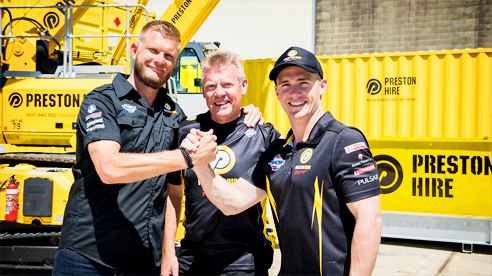 Preston Hire is delighted to announce the renewal of our naming rights sponsorship with Team18 in 2017!
Group Managing Director, Markus Preston said; "Preston Hire has a number of core values that we uphold across our entire business. Determination and Stability are two of these values. We believe that success comes through resilience; and stability ensures a secure base for everyone."
"What better time to demonstrate these values than to announce our continued partnership with Charlie, Lee and all the staff at Team Eighteen. We hope this demonstrates our continued belief and support in a really impressive group of people. Bring on the good times and successes that are just waiting for us!"