Apartment Ventilation Case Study from Safetyline Jalousie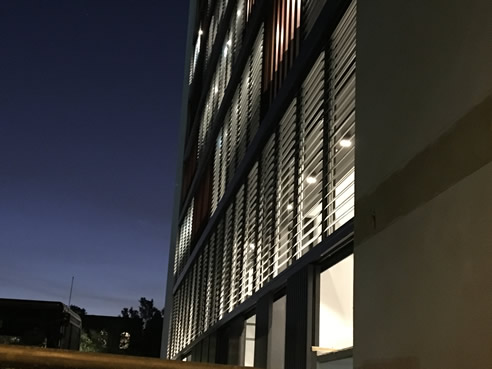 CASE STUDY: Rosebery Apartments, 6-10 Rothschild Avenue, Rosebery
Lone Star Constructions was engaged to construct this 7 storey apartment block in Roseberry, NSW.
A key feature of the architectural plan was the construction of a 7 storey glass and timber section designed to provide 75% ventilation using fixed windows through the foyer area of each floor.
The plans did not specify any branded products or individual solutions to achieve the desired outcome so Lone Star had to research and source products to meet the criteria specified by Council through the DA process.
After researching the market Lone Star invited Safetyline Jalousie's NSW Business Manager to meet with the construction team on site with a louvre window sample. Armed with the brief and budget Safetyline Jalousie in collaboration with the client and certifier was able to come up with the perfect solution.