Motorised Glazed Louvre Windows from Safetyline Jalousie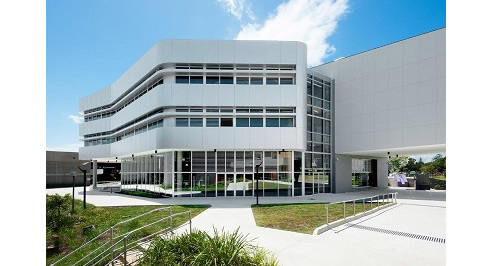 CASE STUDY: START Training Centre, Frankston TAFE
The $18.5 million START (School Tafe Alliance for Regional Training) Training Centre located in Frankston, Victoria is one of the largest trade training centres in Australia.
It is a purpose built centre with learning spaces for trade based qualifications including painting, welding, carpentry and other similar subjects.
Maximisation of natural ventilation throughout the whole building was a key objective for the building's architect Gray Puksand and therefore Safetyline Jalousie's motorised, glazed louvre windows were the obvious choice.
In addition to the overall ventilation properties provided by Safetyline Jalousie louvre windows, efficient and effective ventilation was especially critical in the workshop rooms.
The NCC (National Construction Code) requirement for the centre specified the level of ventilation required and Safetyline Jalousie's louvre windows provided the perfect solution to meet these standards.
Equally important for these areas was the elimination of any ingress of dust or water.
A key feature of Safetyline Jalousie louvre windows are their weatherproof seals. The seals feature on four sides of each louvre blade, creating a tight seal. These presented an ideal solution in the workshop environment and were also suitable for the high window bays that are exposed to wind and rain.