Heavy Duty Security Door for Bunnings Perth from Trellis Door Co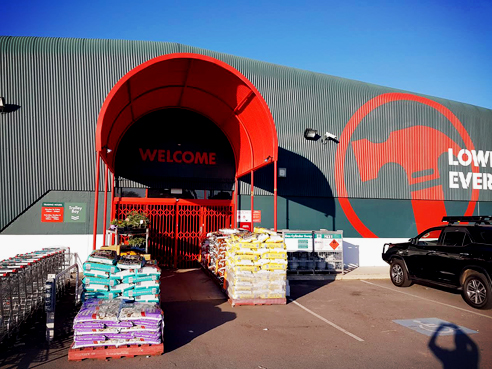 The Australian Trellis Door Company (ATDC) has recently installed its S06 heavy duty security door at the Bunnings store in Inglewood, a suburb of Perth. Bunnings is Australia's largest home hardware chain and is owned by Wesfarmers Limited. It has over 40,000 staff members.
Specified by Bunnings Head Office in Perth, the security door was installed at one of the main entries to the store on behalf of Subiaco Building Company, the project manager for the job. The primary objective of this installation is to deter would be break and enters.
The S06 model security door was specified as it is the only trellis security door on the Australian market which complies with Australian Standard 5039 for Sliding Security Doors. It was selected by Bunnings as the security door of choice as it folds completely out of the way during trading hours so as not to obstruct any merchandise, but at night provides a very high level of security when locked and closed.