Wideboard Oak Laminate Flooring from Embelton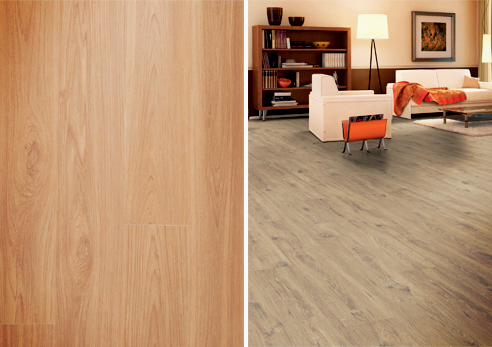 German Manufactured Wideboard Oak Laminate
The beauty and elegance of oak has been enjoyed for centuries. Bringing you the best in German design and manufacture, Design Oak is the designer's choice in laminate flooring.
Design Oak gives you the exquisite warmth and feel of oak in a high performance and versatile laminate board. We have created a stunning colour palette in both classic and contemporary tones. The beautiful, but subtle textured surface gives the feel of real oak underfoot. The satin finish, wideboard format and straight edge of each plank gives your floor a luxurious look. From trendy to classic interiors, for residential or commercial applications and for light or heavy traffic, Design Oak combines ultimate quality with tasteful design.
Design Oak brings you the best in German design and performance. Not only are the boards very easy to install, they offer the finest in German finishes, giving the best shock, scratch and moisture resistance. Embelton's 25 year domestic warranty and 10 year commercial warranty gives you peace of mind that your beautiful Design Oak floor will be fully protected for years to come.