Australian Species Hardwood Timber Veneer from Embelton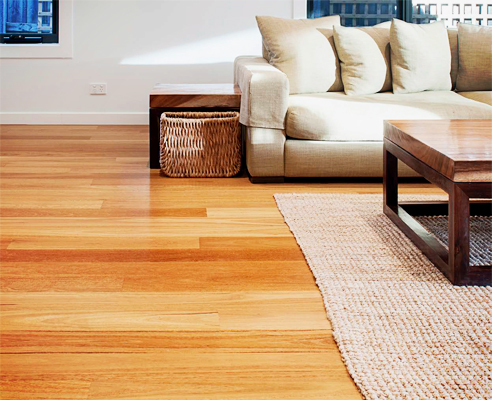 Create an elegant and contemporary interior with the rich colours and individual splendour of our Hardwood Plus Australian Species collection. From the splendid variation of Spotted Gum, to the sun filled blondes of Blackbutt, our premium quality timbers are carefully selected to ensure your floor will be a showpiece for years to come. Pairing your choice of either Smooth Gloss or Matte Brushed finish with a square edged profile creates a sleek, timeless look that brings out the unique character of each board.
Quality is assured with our revolutionary G5 locking system, creating unrivalled stability and performance, with no squeaking or gaps. World class European coatings from Bona give you peace of mind that your floor will be protected for years to come. Should you want to re-finish your floor in the future, the boards can be lightly sanded and re-coated to restore their original glory.