Elegant Glass Mosaic Pool Tiles from MDC Mosaics and Tiles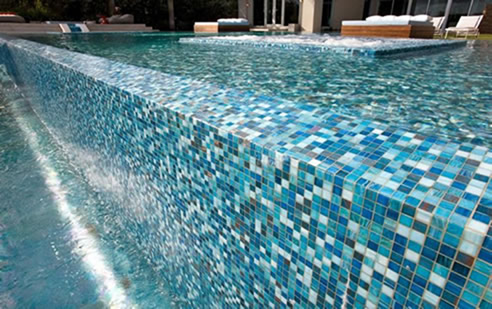 MDC Mosaics and Tiles is the number-one choice for elegant glass mosaic pool tiles to suit any design style. The Australian-owned and operated company has been of service to the building and design industries since the early 1990s. With more than 40 years of combined experience, the MDC Mosaics and Tiles team continues to deliver world-class quality to residential and commercial projects across the country, and beyond.
MDC Insider: Elegant Glass Mosaic Pool Tiles
MDC Mosaics and Tiles catalogue collates an extensive array of tile options for homeowners and design experts in achieving the chosen aesthetic for their swimming pool. The elite team of tile specialists at MDC Mosaics and Tiles have conducted international group research and streamlined the company's buying strength to enlist some of the leading tilemakers in Australia, and from around the world.
The star-studded catalogue of MDC Mosaics and Tiles includes Bisazza, a globally renowned tile company based in Italy. Bisazza tiles have been dubbed as the ultimate in glass mosaic tiles, especially for swimming pool applications. In fact, Bisazza has received a certification from the Commonwealth Scientific and Industrial Research Organisation (CSIRO) for use in swimming pools.
The Bisazza range is specially designed with a sophisticated colour palette, consisting mainly of blues and greens for a stunning effect when submerged in the water. Subtly contrasting hues make for a serene vista, holding its aesthetic value for a lifetime.