Durable Ceramic Tiles for Kitchen Splashbacks from MDC Mosaics and Tiles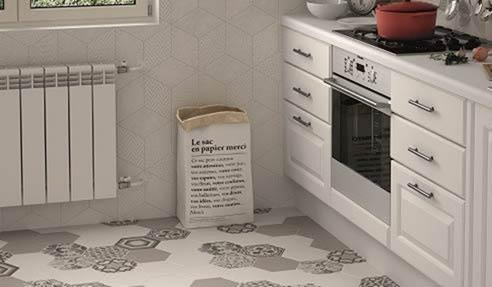 MDC Mosaics and Tiles offer an extensive selection of durable ceramic tiles for kitchen splashback projects. The Australian-owned and operated company has been of profound service to the building and design industries since the early 1990s. MDC Mosaics and Tiles guarantees no less than world-class quality with their carefully curated catalogue for both commercial and domestic applications.
Durable Ceramic Tiles for Kitchen Splashback
The MDC catalogue boasts premium tiles from some of the best tile manufacturers in the world. The product development team has employed international group research and buying strength to become the official supplier for esteemed companies in Australia. For kitchen applications, MDC Mosaics and Tiles recommend:
1. Penny Round - Penny Round mosaic tiles are manufactured from high quality ceramic in a gloss finish, resulting in a standout feature for kitchen splashbacks. The tile range is available in a broad spectrum of colours, such as Red, Orange, Yellow, Green, Cobalt Blue, Ash Grey, and Mother of Pearl. Industry specifiers can also choose from designer colour mixes for a bolder visual statement. Some of the most popular mixes from the roster include the Light Blue Mix of pastel blues; the Aqua Mix of pastel blues and yellow on a cream base; and the Grey Mix of light hues and dark shades of grey. Penny Round is available in the tile size of 1.9cm, making them ideal for wall and floor application in bathrooms as well.
2. Subway - Subway tiles are popular durable ceramic tiles for kitchen splashback applications. MDC Mosaics and Tiles have a huge range of colours and sizes to choose from, allowing industry specifiers to achieve any design style. Best-sellers include Subway Statuario NS0845, a white based ceramic tile that mimics the look of Statuario marble with grey veins.