Rigid Polystyrene Sheets: Commitment to Sustainable Development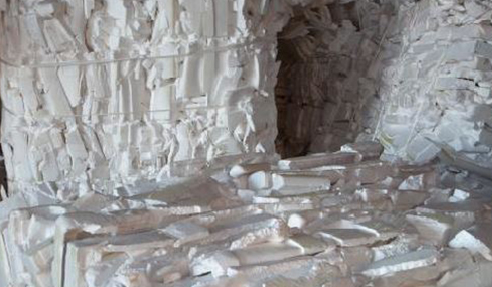 As the leading provider of rigid polystyrene sheets across Australia, Foamex has their sights set on both economic advancement and environmental conservation. Their commitment to sustainable development has played an integral role in producing a variety of highly functional yet eco-friendly expanded polystyrene (EPS) products used for a range of commercial and residential applications.
Rigid polystyrene sheets are widely used in the industry, leaving mass amounts of EPS waste in landfill. Hence, Foamex promotes responsible usage and disposal of purpose-moulded polystyrene sheets. As a proud member of Expanded Polystyrene Australia (EPSA), Foamex is highly compliant to all recommended EPS distribution and clean-up practices to reduce unwanted polystyrene waste.
Although EPS is highly recyclable, the reformation of EPS must be done with care and is sophisticated. Foamex recycling facilities in Sydney, Melbourne, Brisbane, and Adelaide are dedicated to serving EPS end-users and manufacturers; their granulating machines convert used polystyrene sheets into granules, which are then reprocessed into newly produced EPS products.
EPS products that can be recycled include; Packaging used for small and large appliances; White and clean polystyrene boxes used to store or deliver fruits and vegetables; EPS car boot load used for household drop-offs; Uncontaminated polystyrene from building and construction sites; And bean bag beans.
Foamex manufacture their EPS products with no ozone-depleting gases or harmful chlorofluorocarbons (CFCs). Furthermore, rigid polystyrene sheets carry out limitless energy-saving benefits. EPS is a highly insulated building material that reduces energy consumption and helps buildings or houses maintain an ideal interior temperature all throughout the year.
Polystyrene sheets are also renowned for their lightweight yet strong and durable attributes, which promotes a longer lifetime value with little-to-no maintenance. This featherweight profile saves ample amounts of oils or diesel as EPS sheets are easily transported to sites. Likewise, construction time and effort are reduced since polystyrene products are readily carried to and customised per project requirements.
For more information about the commitment of rigid polystyrene sheets to sustainable development, contact Foamex or visit www.foamex.com.au today.