Improve Construction Efficiency with Versatile Polystyrene Foams by Foamex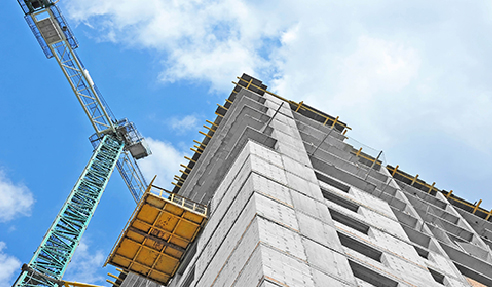 Polystyrene foams are recognised as an innovative building material that conforms and adheres to the design and structural integrity of countless building projects including commercial, residential, civil engineering, and design.
While building and construction trends change often, the industry continues to strive for greater sustainability. The Australian built sector remains on par as the number of industry professionals discovering the versatility of polystyrene foams grow; Expanded polystyrene sheets have become a staple in green building design - offering tangible environmental benefits such as maximum energy efficiency, improved indoor quality, ease of handling and installation, safety, durability, and structural stability.
For more than three decades, Foamex continues to be a national industry leader in polystyrene innovation in Australia. They specialise in harnessing the cost and energy-efficiency, as well as the safety features of polystyrene to develop new uses for both commercial and domestic applications. The team has been relentless in improving their diverse range of versatile polystyrene foams which includes Diamond Pod™, Expol™, Purlink™, and Styroboard™ EPS and XPS.
Expanded polystyrene sheets are an inert material that does not rot or offer any nutritional value to vermin, hence, EPS does not attract pests, rats or termites. It does not drastically change its physical form even after prolonged use and exposure to natural elements. Versatile polystyrene foams provide excellent performance in both thermal and acoustic insulation and can be used as a robust base for rendered panels and other architectural profiles.
Below are some of the characteristics of expanded polystyrene sheets that make it ideal to use in building and construction:
High Thermal Capacity
The unique closed cellular composition of EPS prevents hot or cold air from infiltrating its system, thereby offering a high thermal insulation capacity.
Light in Weight
Expanded polystyrene sheets are composed of 98% air with densities ranging between 10 and 35kg/m². This characteristic makes versatile polystyrene foam the lightest building material available in the market.
Mechanical Resistance
Albeit lightweight, versatile polystyrene foams are dimensionally stable and manifest excellent mechanical resistance. Its air-filled closed physical structure enables it to perform well in a load-bearing roof, underfloor insulation, cladding, or road building projects.
Water Resistant
The thermal and mechanical properties of expanded polystyrene sheets account for its resistance to water, moisture, humidity, vapour and damp infiltration.
Easy to Handle and Install
With its lightweight characteristic, versatile polystyrene foams enable ease of handling, as well as safe and quick construction works.
For more information on the uses and benefits of versatile polystyrene foams, contact Foamex or visit www.foamex.com.au today.