Security Doors & Shutters for Salons from ATDC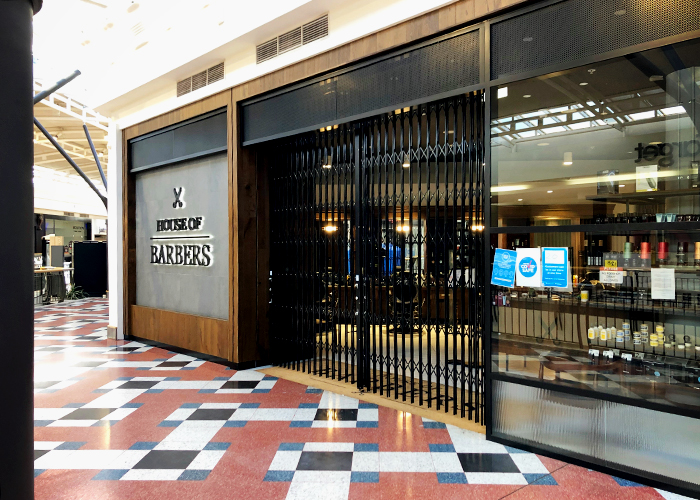 An interesting trend is the widespread proliferation of barber shops across Australia which are appearing not only in the major shopping centres but also in neighbourhood centres, strip malls, and stand alone stores. ATDC has seen a surge in demand for its popular security doors and shutters, not only for these barber shops, but also for hairdressing salons and beauty salons.
The major reasons behind the popularity is the appeal of ATDC's heritage-looking old-style security doors and shutters which retract sideways out of the way when not in use so as to be almost totally invisible. These doors enhance the older style look and feel of these outlets.
The photograph above shows a recent installation at House of Barbers at Macarthur Square in Cambpelltown. Project managers were Camden Park Constructions. For further information visit ATDC's website at www.trellisdoors.com.au or contact ATDC toll free from anywhere in Australia.