Smart Door Locks - Trilock® from Gainsborough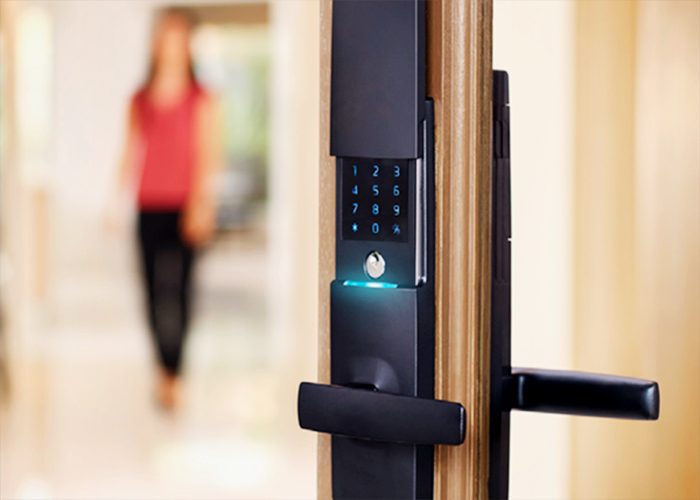 Trilock® Smart Door Locks from Gainsborough does more than just keep a house safe from thieves and burglars. With the help of the latest technology, it can also check if you have left the house locked or if your family has arrived home, providing extra convenience and ultimate peace of mind.
Go out without the need to worry about leaving your property unattended. The Gainsborough smart door lock series can be installed with a cutting-edge Freestyle WiFi Bridge and Door Sensor (sold separately). As long as you have the Freestyle application on your smartphone, you have the advantage of checking and accessing your home from wherever you are. Plus, you'll also get alerts and notifications if the door is ajar or if the lock has been tampered with.
In keeping with present architectural trends, Gainsborough's range of smart door locks also feature a modern design. They are available in an elegant matte black or brushed satin chrome, both refined with state-of-the-art tarnish-resistant finishes. These door locks can be installed on new houses or retrofitted with existing knobs & lever entrance sets.
Learn more about Gainsborough smart door locks by heading over to www.gainsboroughhardware.com.au today.