ConCore® Access Floor Panels from Tate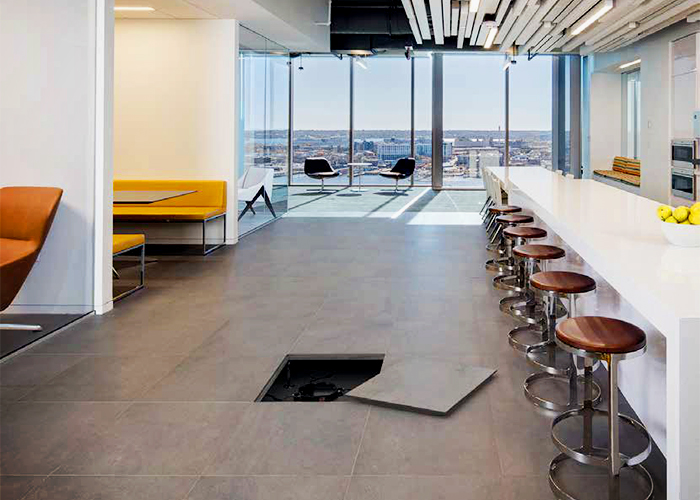 Tate ConCore® is an advanced access floor system developed to help commercial spaces and data centres make the most out of their floor infrastructure and meet the demands of a high-performance environment with the minimum fuss. It consists of rigid, epoxy coated unitised shells, made of full hard-rolled steel top-sheet welded to a steel bottom sheet filled with lightweight cement infill. These access floor panels are compatible with almost all underfloor systems and are fully adaptable with custom architectural finishes.
ConCore® Panels are available in six standard load performance grades from 3.5kN to 11.1kN, all manufactured in compliance with both Tate standards - CISCA testing methods and Australian Standards. Each panel delivers ultimate strength, durability, and acoustic performance that can handle a range of cooling or electrical services and more technological cables - all while being cost-effective in construction and operation.
Learn more about the ConCore® access floor system by Tate, architectural details and system specifications by heading over to www.tateinc.com today.