Light Bronze Interior Aluminium Strips by Astor Metal Finishes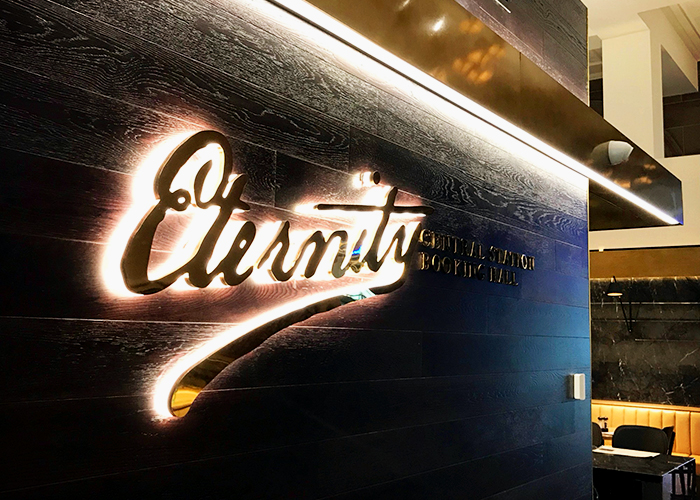 Astor Metal Finishes was thrilled to be specified by the Eternity Cafe for their wide aluminium strips in various lengths and finished in a light bronze. Located in Sydney's prestigious Town Hall Square, the Eternity Cafe is an equally impressive dine-in establishment. Working with project manager, Blue Building Maintenance, Astor supplied pristine yet aged bronze-look aluminium panels that can now be found featured throughout the cafe.
The finish chosen in this case was Astor's Tucana Natural, providing a light bronze colour, with a natural oiled finish. And while the finished product looks expensive, it is made of relatively affordable aluminium. The process used to create the decorative strips involved polishing, nickel plating, brass plating, the application of a patina, before being rubbed with oil. As a result, the metal finish will behave like brass by dullening and tarnishing naturally over time.
The Tucana Natural metal finish by Astor was ultimately deemed perfect for paying homage to the cafe's historical location. For more information regarding these light bronze interior aluminium strips, get in touch with the experts from Astor Metal Finishes. Visit astormetalfinishes.com today.