Curved Security Screens for Public Buildings from ATDC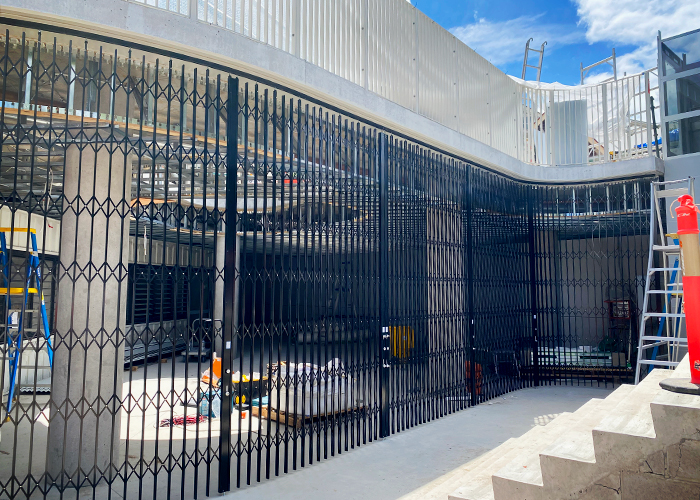 ATDC's increasingly popular S08 retractable, curved, steel security screen has recently been installed to secure the new General Learning Centre at the Brisbane Central State School. Specified by Queensland based, Towill Design, this very large, 14 metre wide x 3.7 metre high curved screen traverses two different radius turns to conform with the curvature of the building.
This top hung door system has no floor track and is instead secured through a system of multiple intermediate up/down locking mechanisms along its span. Project managers for this job were Badge Constructions (QLD). For further information visit ATDC's website at www.trellisdoors.com.au.