Commercial Folding Closure Doors in Gloss Black from ATDC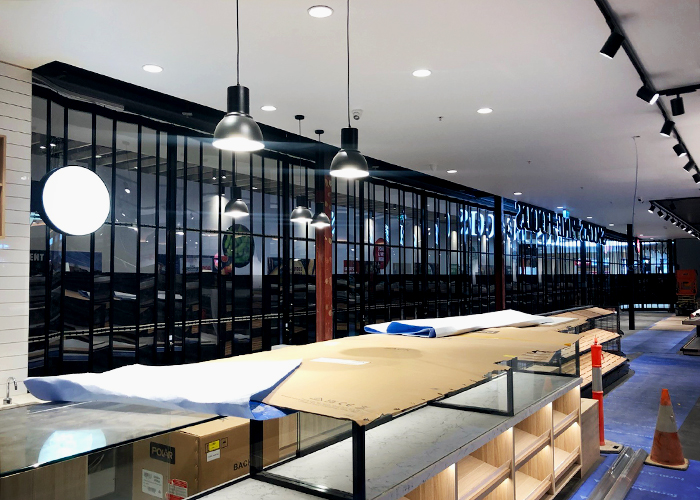 ATDC has completed a major installation of its commercial folding closures to secure the new storefront at Sacca's Fine Foods, Blackburn Square, in Victoria, near Melbourne. This eye-catching installation literally takes your breath away. Finished in a gloss black satin powdercoat, the system spans a whopping 54 metres at its full extent, suspended from an overhead support structure at a height of 3600mm.
The door is configured from 300mm wide panel sections suspended with industrial-grade support carriages from a heavy duty extruded aluminium top track. It has three S-configured bends and two special radius curves as it follows the shaped contours of this aperture.
Project managers for this installation are South Melbourne based, Dzine Construction Group. For further information on this product visit ATDC's website at www.trellisdoors.com.au.