Be responsible. Select safe and effective bicycle parking products only at Cora Bike Rack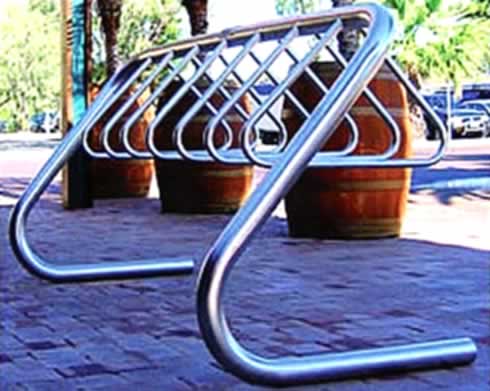 With new mandatory requirements for the provision of bicycle parking facilities in many development areas, architects and builders may now be responsible for selecting safe and effective bicycle parking products.
Cora Bike Rack manufactures a range of bicycle parking products to suit many applications. Recent projects include provision of bike racks for city councils in Brisbane, Cairns, Wollongong and Perth.
"Brisbane City Council has been using Cora bike racks for around five years and has installed over 75 racks of various sizes and some 150 holding rails in that time," says Stephanie Edwards, Brisbane City Council's project officer for active transport. "Bike riders like the design as they can lock in both the wheel and frame and bikes can be put in the rack from both sides."