Care Opal Basin Range from Caroma by GWA Bathrooms & Kitchens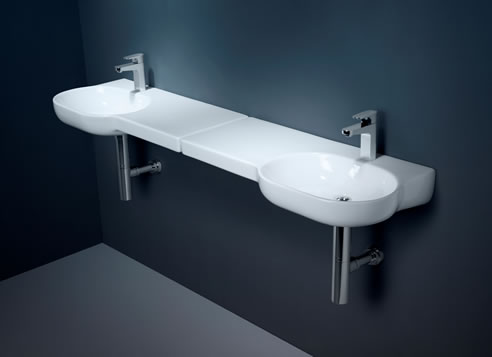 Caroma Launches New Care Opal Basin Range
Caroma is pleased to announce the launch of the brand new Care Opal Basin range which adds to its increasing portfolio of Care products.
Designed to match the Caroma Care Opal II Easy Height toilet suite, the new Care Opal Basin range is contemporary in style, offering smooth, rounded corners and clean lines for a modern and coordinated bathroom look.
Available in a range of sizes with right or left hand shelf options, twin shelf, semi-recessed and corner basins, the diverse range of Care Opal basins meet the needs of people with disabilities by ensuring adequate space below the basin for wheelchair access and easy reach to tap mixer or levers. A matching shroud to complement the basins is also available.
The Caroma Care Opal Basin range offers practicality, without compromising on style. The extensive range is suitable for seniors and independent living in addition to commercial applications, and is designed to be installed to comply with the AS1428.1 Design for Access and Mobility.
With an innovative and practical design, some products in the Opal Basin range feature a built in shelf space, which alleviates the need for separate shelving. The waste outlet is positioned towards the back of the basin to minimise splashing, making them a smart choice for the bathroom.
Caroma leads the way in innovative bathroom technology. Our range of care products are assisting people with disabilities and people who want to remain independent and stay in their own homes for longer.
All Caroma Care products are made in mind for persons with disabilities and wheel-chair users, and are constructed from high quality materials.
For further information on the new Caroma Opal Basin range or for a copy of the new Caroma Care brochure please call 13 14 16 or visit www.caroma.com.au