DesignEX 2012 Mark it up for May, the month after Milan!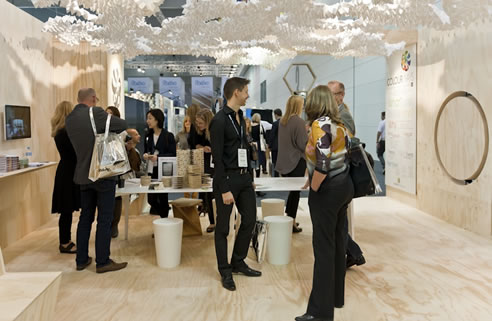 Australasia's largest interior, architecture and design event
designEX 2012 - announces new dates, a new team, and an exhilarating new format...
Connect with local and international design leaders, uncover the hottest products from the most progressive brands - and absorb a fresh new approach set to reinvigorate this iconic event.
Lauren Ebbeck, newly appointed Group Exhibition Director from Diversified Exhibitions, sees designEX 2012 as marking a vibrant new stage in the event's evolution.
Drawing on her 12 years experience working with luxury brands within the publishing, beauty and fashion industry and her recent successes with exhibitions and events, Lauren is leading the charge to present the latest in global technologies and product design to the Australian design market.
"We've made significant format changes aligned with industry and key stakeholder feedback. In response to this we made the date change a first priority" she explained
"Our new dates mean potential exhibitors and key decision makers who haven't traditionally been able to make the event due to the Milan clash, can now participate" she said.
Passionate about the revitalisation of the show, Ebbeck has put together a brand new 'best-ever' team of design-enthusiasts to manage production and operations.
designEX has engaged an advisory group that will continue to work alongside the new team to ensure every aspect of the show is not just relevant, but essential to exhibitors and visitors. New initiatives include a carefully curated and inspired Seminar Series, which will provide unique opportunities to gain inspiration from progressive local and international design thinkers, crafted by Office for Good Design.
WHAT: designEX 2012
WHEN: Monday 14 May - Wednesday 16 May 2012
WHERE: Sydney Convention & Exhibition Centre
Connecting with pioneering design thinkers is pivotal to the dynamics of designEX, and the inspiring roster of speakers for the upcoming show means designEX 2012 will be the most anticipated in the event's 24 year history.
designEX 2012 will reveal a raft of exciting new features, embracing the very best in product design, technology, and of course one-on-one interaction.
With plenty of time now to rest after Milan Design Week, designEX 2012 is a must-see for professionals in the design sector at all levels.