Solar Ventilation with Solar Star Roof Fan from Solatube Australia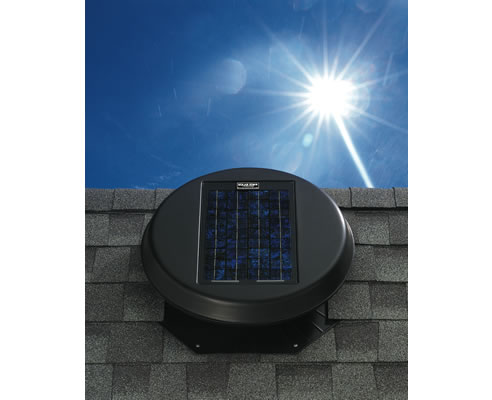 Give your hot home a ventilation boost!
Any good builder could tell you that roof ventilation is critical for maintaining a cool, dry home. What they might not tell you, is that not all roof space ventilators work in the same way.
A Solar Star Roof Fan by Solatube works to draw out moisture and heat from the roof, meaning less chance of mould, damage and a hot, stuffy environment. The infamous Sydney storm season and unwavering Summer heat is on the way, so an effective Solar Star Roof Fan by Solatube is vital for a cool, safe and comfortable home.
What's different about a Solar Star unit is that it's completely solar powered, uses no electricity - so it's free to operate, it works away quietly, has a new optional thermostat control that works when you need it, and it is unobtrusive in appearance and to install.
The unit is professionally installed into homes to provide maximum product efficiency. The Solar Star Roof Space Fan is so effective that just one unit works to the same efficiency as ten+ spinning roof vents. In fact, with a Solar Star unit installed, you can significantly reduce the temperature in your home, without having to turn on the air conditioning. And that means a cool home and a massive saving on the energy bill throughout a long, hot Summer.
For more information on installing a Solar Star Roof Space Fan by Solatube,
Telephone 13 16 19
www.solatube.com.au