What is Freeze-Thaw Spalling from Dry-Treat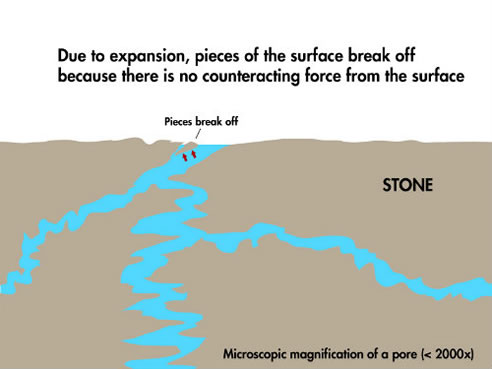 Freeze-thaw spalling commonly happens to softer porous materials in places with temperatures that drop below freezing.
What is freeze-thaw spalling?
Freeze-thaw spalling is the damage caused by the expansion of water when frozen. Water expands by 9% when it is in ice form. During expansion, the ice pushes the walls of the pores. If this happens close to the surface of the material, tiny pieces of the material will break off. As thousands of microscopic pieces break off, the entrances of the pores enlarge, allowing larger amounts of water to enter and freeze. The larger the pores, and the more water inside them, the more pressure it exerts when it expands, resulting in larger and larger pieces breaking off.
By the time you notice flaking or visible pitting, the spalling process is already at an advanced stage.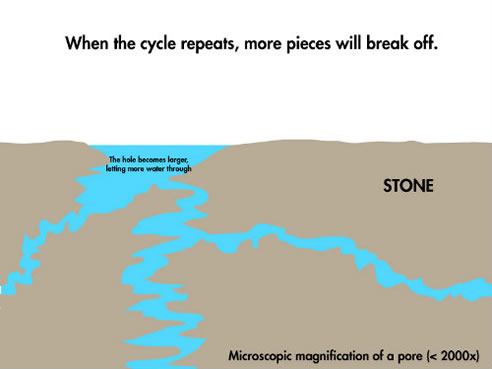 The photo below was taken in France last September. It is a part of a sandstone wall that seems to have suffered many winters. Notice the small holes and the larger pits? The small holes are called microspalling. After a while, these microspalling will become as big as the larger pits.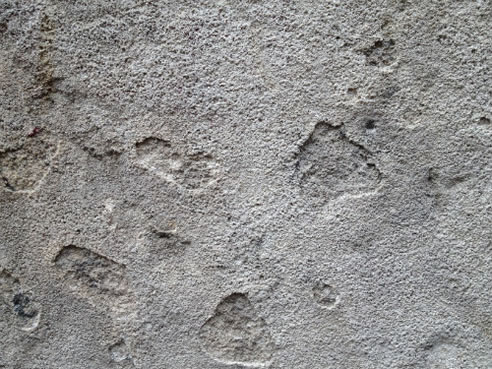 How do you prevent it?
You cannot completely prevent freeze-thaw spalling from happening. However, to slow down the process, you need to keep water out as much as possible, and strengthen the material.
DRY-TREAT 40SK will keep water out of your porous materials and strengthen the surface by up to 30%. The surface will remain breathable, meaning moisture from inside the material can still evaporate, keeping the inside of your material nice and dry.
So if you are located in areas where freeze-thaw spalling is common, don't forget to recommend DRY-TREAT 40SK!