Multi-Directional Ceiling Fan Melbourne from Prestige Fans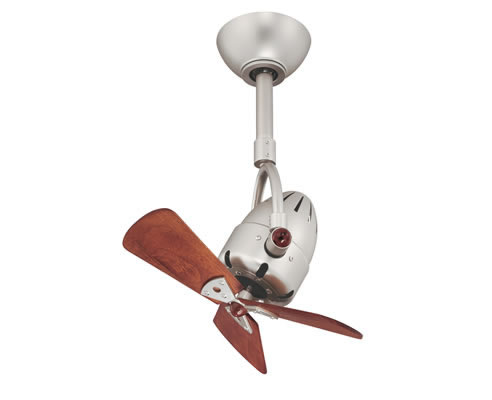 The Diane oscillating directional ceiling fan provides maximum, multi-directional airflow.
The Diane can be hung in small, awkward spaces or in front of air ducts to make more efficient the heating, ventilation or air conditioning of any room.
The Diane is available in polished chrome, brushed nickel or textured bronze.
Constructed of cast aluminium and heavy stamped steel, the Diane carries a limited lifetime warranty,
The Diane is equipped with a 3-speed wall control and vaulted ceiling canopy.