Concertina Doors Endorsed by Australian Retailers Association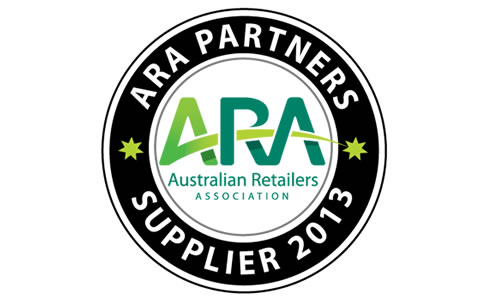 AUSTRALIAN RETAILERS ASSOCIATION (ARA) ENDORSES
AUSTRALIAN TRELLIS DOOR CO (ATDC)'s CONCERTINA DOORS
ATDC is proud to announce that it has received the official endorsement of the Australian Retailers Association for the supply and installation of its concertina security doors and security shutters to the shopfronts and business premises of ARA members across Australia.
As part of this endorsement, ATDC has been authorized to use the ARA logo for the duration of the endorsement period.
The ARA has, since 1903, been the "peak industry body representing Australia's $258b retail sector which employs 1.2 million people. The ARA ensures retail success by informing, protecting, advocating, educating and saving money for its 5000 independent and national retail members throughout Australia.(www.retail.org.au)
This prestigious endorsement follows on ATDC's recent attainment of a security rating on its SO6 concertina security door (http://www.trellisdoors.com.au/uploads/PDF/AS5039_Test_report.pdf) The first and only such security rating for a concertina security door in this country.
ATDC is Australia's premier supplier of concertina doors and security shutters for commercial, industrial and residential applications. (www.trellisdoors.com.au). Having commenced operations in 1984, ATDC has national coverage and can provide professional security solutions through its professionally trained personnel and highly skilled installers.
ATDC's commitment is to supply quality security products at competitive prices, innovative ideas and solutions and uncompromising service. Concertina security doors and security shutters are just part of a diverse range of security barrier products that is unrivalled by ATDC's competitors.
For more information contact us to arrange a free consultation.