Preston Hire Welcomes Daniel Needham Sid Moore Racing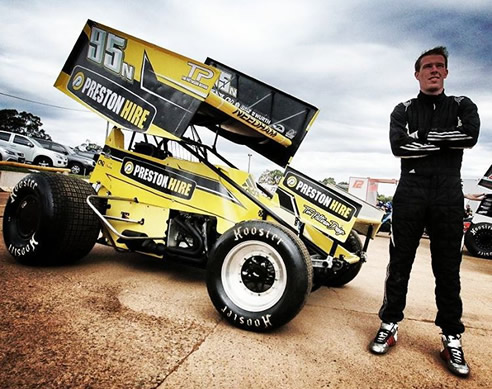 PRESTON HIRE WELCOMES DANIEL NEEDHAM (SID MOORE RACING)
We welcomed Daniel Needham (Sid Moore racing) to PRESTON HIRE Racing this year.
With his career spanning back to 2009 Daniel has gone from strength to strength. Daniel looked up to his dad as a racer himself and decided to get into the sport with his first ever win in go karts with help from his mum as crew chief! Driving a Maxim KKR with a 410ci 900HP engine, Daniel wants to grow and become one of the top teams in Australia and has hopes of competing in America.
PRESTON HIRE Racing look forward to seeing out the remainder of the sprint car season with Daniel and Sid Moore racing on board.