Premium Plaster and Facade Service by CHAD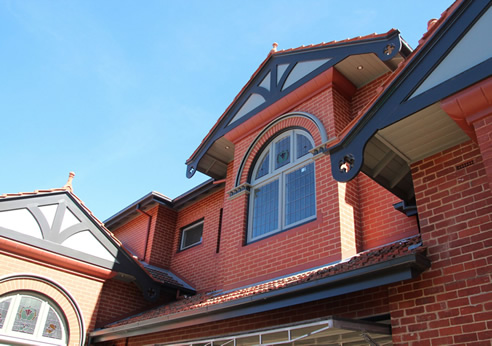 The Victoria Avenue, Canterbury Project: A Case Study
CHAD specialises in the manufacture and supply of premium plaster services and other building products for the residential and commercial industry. Equipped with 29 years of experience, CHAD is comprised of a team of reliable, competent and accommodating experts, providing major industry specifiers and homeowners a one-stop premium plaster service solution.
CHAD recently completed a comprehensive refurbishment venture where the elegance of the Regency Era is furnished with modern premium plaster and façade services by CHAD experts.
The project is set in Victoria Avenue, Canterbury; one of Melbourne's most elite suburbs. It is known for its tree-lined avenues and elegant display of Victorian and Federation-style dwellings dating back to the 1880s.
The homeowner of the two-storey period home, which was built after the Edwardian era, wanted to change the profile while retaining its distinct character and sophistication. The house is modified with a lot of focus to details. This can be seen in the variety of Victorian cornices used in the decorative ceiling panels; how tradespeople reduced the cornices in the living room area to match the ceiling profile; plastering the reveal of the windows and creating external moulds based on the existing ones.

03 9544 8899
Warehouse: 1366 North Rd, Oakleigh South, Vic, 3167, Showroom: Crn North & Warrigal Rds, Oakleigh, Vic, 3166