Aqua-Seal Stone and Tile Sealer Now Available from Pasco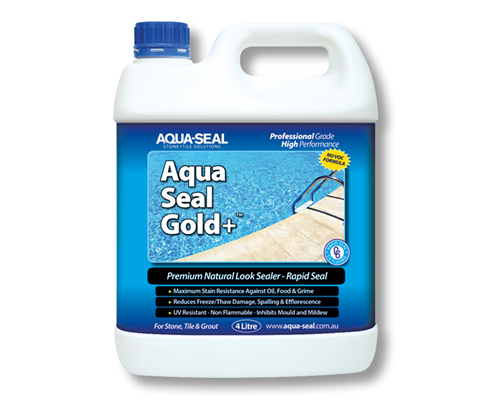 Pasco is proud to announce the recent appointed as Victorian distributors of the Aqua-Seal range of tile care products. With over 30 years' experience, Aqua-Seal STC™ manufactures products for the protection and maintenance of natural stone, ceramic tile, porcelain and grout. Using predominantly water based polymer technology, Aqua-Seal STC™ products come in three main categories: Sealers (Protectors), Cleaners and Problem Solvers.
Aqua-Seal STC™ Advantage
The Aqua-Seal STC™ product range of sealers, cleaners, problem solvers and restoration products utilises the safest, and most advanced cutting edge technology available world wide. Our commitment to service, customer relationships, product performance and product development together with our technical expertise is what we offer to our customers & what we term "The Aqua-Seal STC™ Advantage". "The Aqua-Seal STC™ Advantage" - for all of your stone, tile, grout & concrete Protection and Management needs.
Without a sealer, porous stone, tile and grout will stain almost instantly. Sealers although not impenetrable, work by providing reaction time to enable you to remove the offending contaminant. Aqua-Seal STC™ provides a range of sealers offering different reaction times against a variety of contaminants.