Water Efficiency with Electroplating from Astor Metal Finishes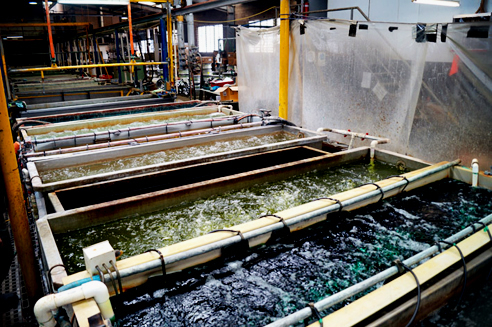 Astor Metal Finishes reduces water usage by up to 90%
In a bid to keep our environmental footprint at a minimum, Astor Metal Finishes has made some significant changes to the way we use water. We have made some momentous changes and are proud to announce that these are saving us more than 150,000 litres of water a day. We had the pleasure of partnering with Sydney Water to explore our processes and design systems to massively reduce our water usage.
Electroplating is a complicated process. There are many steps to creating the stunning pieces we produce, and almost every step requires the piece to be rinsed of the excess chemicals. As you can imagine this can use a lot of water. In fact, at one stage we were averaging about 180 KL per day. Something needed to change, and we were thrilled to have the opportunity to work with the Sydney Water efficiency experts to create the best outcome for us and the environment.
With the support of the NSW Government's Climate Change Fund, the team at Sydney Water helped us develop a whole new set of systems that substantially altered the way we use water.