How to Choose Printed Acrylic Splashbacks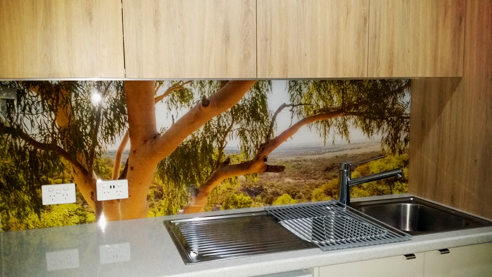 There are some very good reasons why acrylic (polymer) printed splashbacks are fast becoming popular with designers, architects and DIY'ers across Australia. Being acrylic they are stronger than glass and half the weight, which means it's easy to install and safe. Plus not having tiles and grout is, lets face it, what everyone wants!
When looking at printed acrylic splashbacks, there are differences in the products in the market. They are not all the same nor will you get the same result. You will soon see with our tips below what it is you need to know when sorting the wheat from the chaff in the world of printed acrylic splashbacks.
Innovative Splashbacks have 8 years of experience with printed acrylic splashbacks - proudly far surpassing all others now producing printed acrylic splashback in the Australian market. Below is our experience on what makes or breaks a printed acrylic splashback and what you should look for.