Minimalist Floor Expansion Joints by Unison Joints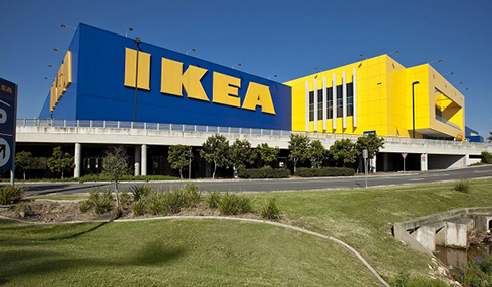 With an outstanding record spanning 17 years, Unison Joints has found continuous success in providing minimalist floor expansion joints in Brisbane. Adhering to gold standards in quality, Unison Joints provides the ideal flooring solution through their extensive knowledge in the building construction industry combined with the latest technology and highest quality materials.
Unison Joints has developed an excellent catalogue of floor, wall, ceiling and roof expansion joint systems to fit all kinds of retail, residential, commercial, and public applications.
The minimalist term applied to some of the Unison coverplate systems has evolved through carefully designing the expansion joint to minimize visual impact of the systems, and/or their substrate-space.
Minimalist Designer Range (Dz) Models: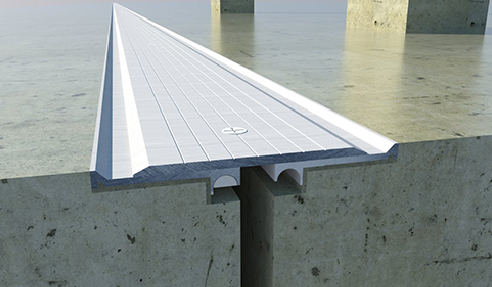 1. Dz D - Commonly used for supermarket selling-floors, specialty shops, and public spaces. The Dz D and Dz DS ('S' stainless steel) have a low-profile with fasteners hidden under the coverplate. These design features make the system high in movement performance, whilst have a narrow visual presence. This design also means the Dz D coverplate system is ideal for use in polished concrete.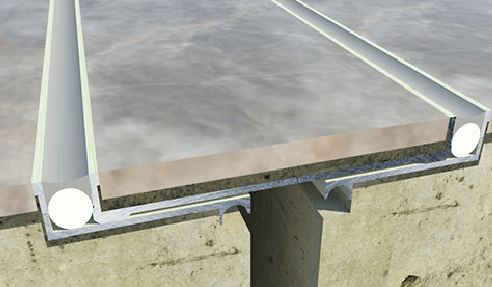 2. Dz T - Is a 3 piece floor expansion joint cover which employs a 'pan' type coverplate which houses the floor-finish. This minimizes visual impact of the movement joint system. Dz T caters for high parameters of movement including differential-vertical. The system can house floor finishes up to 16mm thick. It is ideal for applications such as specialty shops, shopping malls, hotels, museums, and more.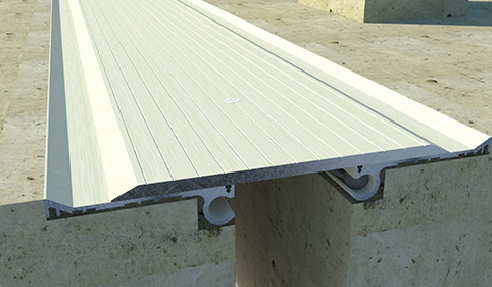 3. Dz HX and Dz H - The Dz H and HX are also 3 piece low-profile coverplate systems with hidden fixings. This design is aimed at ensuring there are no ugly grout lines next to the aluminium sections when installed into bare, or polished concrete. Dz H/HX is a heavy duty system with composite cbars. This means almost zero corrosion factor. Dz H is popular for use in bulky-goods retail centres, as well as back-of-house. Dz HX can be used in transit-centres, stadiums, car parks or other suspended slab applications.
For more information about Minimalist Floor Expansion Joints by Unison Joints, visit www.unisonjoints.com.au today.