Quality Commercial Folding Closure Doors from Trellis Door Co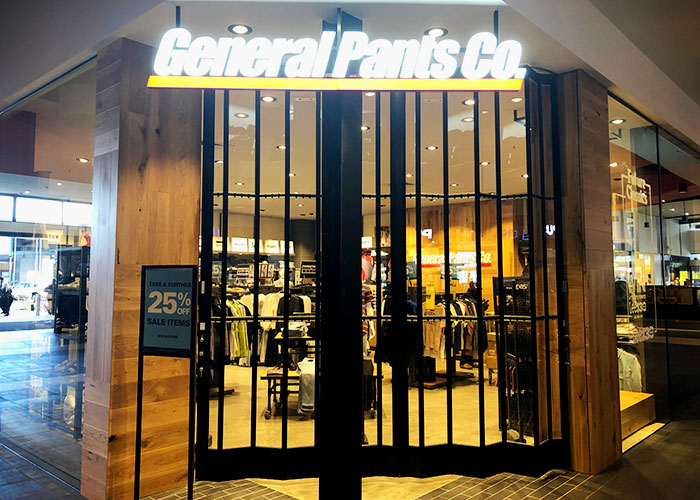 The Australian Trellis Door Company (ATDC) recently installed its premium grade folding closure to the main entry at the new General Pants store which opened in Craigieburn, Victoria. Powdercoated in a black finish, this 300mm wide panel folding door spanned a width of 3400mm. It operates through a series of industrial grade top support hangars which run from a heavy duty extruded top track. The top track is suspended from a continuous top structural support 3500mm from the finished floor. An up/down lock each end and a down lock in the centre of the closure facilitated seamless lock up without the need for any floor track or removeable mullions.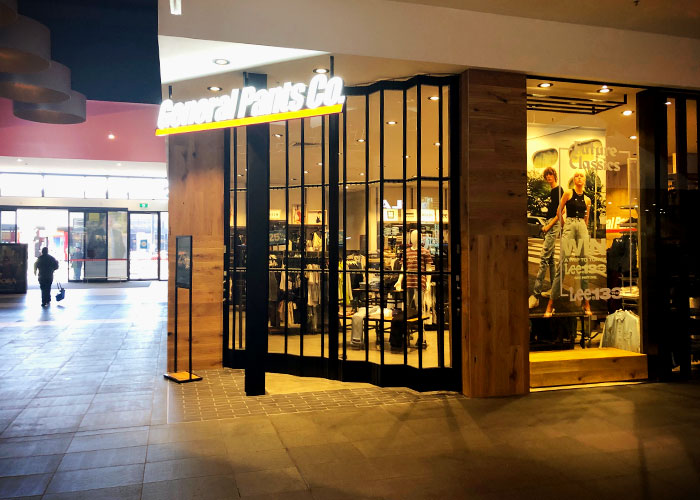 Project managers for the installation were Nerang based Australasian Retail Projects.
The 300mm panel folding closure complements both the slimline 150mm and the 200mm wide panel doors which provide the premium range of quality folding commercial closures offered by ATDC at very competitive prices.
For further information on ATDC's full range of commercial folding closures visit their website at www.trellisdoors.com.au or contact them toll free from anywhere in Australia.