80T Hydraulic Crawler Crane Hire from Preston Hire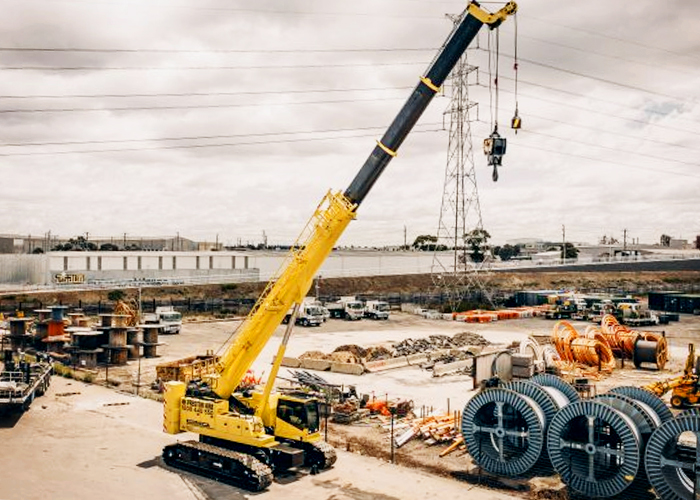 Preston Hire has recently announced the expansion of their SuperCrane™ fleet. Introducing the biggest crane yet from their product line-up, the SANY 80T SuperCrane™ hydraulic crawler crane. Massive in size, lifting capacity, and reach, it's a gem for large scale construction projects, allowing users to easily lift heavy loads and move them across the site like never before and speeding up the building process.
This hydraulic crawler crane from Preston Hire has an impressive 80T lifting capacity backed by a robust 5-section telescopic boom, a max length of 47m, and a fly-jib of 17.5m. Despite its exceptional capabilities, it is easy to control with a spacious operator's cab, ergonomic-designed buttons, as well as A/C, and real-time cameras for optimal comfort. Due to its high strength alloy cast steel flat plate tracks and load moment indicators, the 80T hydraulic crawler crane operates seamlessly across flat or rough and uneven terrain. Plus, another key feature to take note of is its unique swing buffer that can extend and retract under high pressure!
Since its introduction in November 2020, the SANY 80T SuperCrane™ hydraulic crawler crane has already garnered demand, having been hired immediately for several projects. Learn more about its qualities and hire by heading over www.prestonhire.com.au today.