Series 2 Security Shutter for Commercial New from ATDC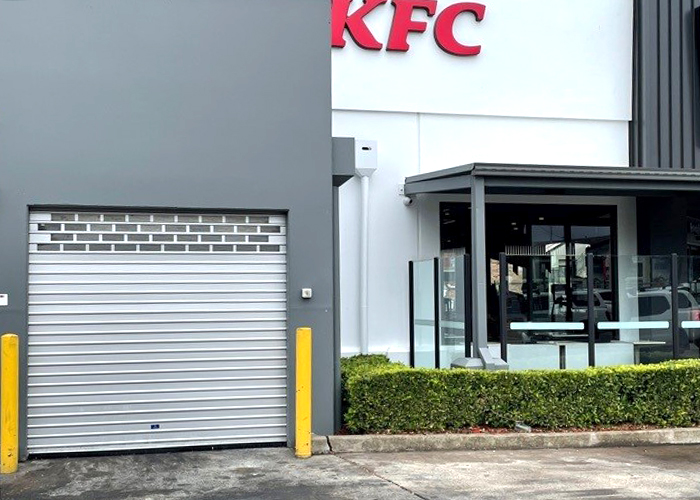 ATDC's new Series 2 security shutter is proving very successful in the Sydney commercial market. This solidly engineered aluminium extruded shutter is proving both reliable and effective in delivering a secure lock up solution to commercial, hospitality, retail, and even industrial applications. Capable of spanning a maximum width of 5500mm in one section without the need for any unwieldly or unsightly mullions.
The above photographs show a recent installation completed for KFC at Sans Souci, NSW. The top 400mm of the shutter has perforated mesh to permit ventilation. Project managers for this installation were Sydney based Aspect Design & Development. For further information visit www.trellisdoors.com.au.