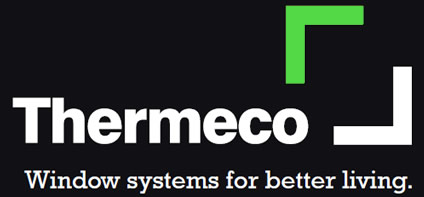 Company Profile
Thermeco is a world leader in thermal break, energy efficient window and door systems. They set the standard for innovation, design and quality specialising in aluminium, minimal, steel and brass systems.
 
With Thermeco there are no compromises. Only new possibilities. Our window and doors systems are simply in a class of their own.
 
Thermeco is a member of the Australian Window Association (AWA) and its products are recognised by the Window Energy Rating Scheme (WERS). Thermeco are members of Master Builders Australia, Housing Industry Australia (HIA), and Family Business Australia (FBA).
Inspired by the very best of international design and engineering, they combine the highest quality European hardware with Australian manufacturing to provide truly tailored and unique solutions for some of Australia's most distinctive residential and commercial projects.

Available in a range of architectural profiles, Thermeco window systems allow you to create amazing and individual spaces. Whether it's a holiday hideaway in the snow, a seaside escape, your main residence or a commercial development, the design possibilities are endless.

Through innovative thermal break technology, our products deliver superior energy efficiency and acoustic performance. So you can enjoy a more comfortable home environment while knowing you're caring for the wider environment.

With Thermeco windows and doors, seeing the difference is easy. But it's how they make you feel that makes all the difference.
Thermeco
03 9763 1089
15 Kelletts Road, Rowville, 3178
* If you would like to update the text on your profile page, please contact Spec-Net.