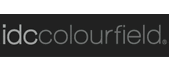 Company Profile
Since 1986, IDC Colourfield has been engaged by architects, interior designers & fitout companies to create and install cutting edge signature wall finishes. Our skilled artisans are committed and passionate about creating traditional or contemporary finishes, all with an understated look that will exceed your expectations. Our 26 years of experience and knowledge of techniques and materials can create the look and feel of an Indo - French restaurant, a towering sandstone facade, a rusty bar in Barcelona or a bespoke Venetian Stucco wall. The possibilities are endless, if you have the concept, we can create it.

Our clients and their needs form the basis of everything we do.

As well as our creative wall finishes, glass imaging forms the current & latest addition. For over seven years IDC Colourfield has been producing glass surfaces that have the warmth and glow of Onyx or an exotic stone without the high cost or weight. This is an exciting addition which has been used extensively throughout Australasia from Darwin to Dubai.

IDC Colourfield
Rob Lewis: 0417 474 948
Bowral, NSW, 2576
* If you would like to update the text on your profile page, please contact Spec-Net.